80s Toys were truly Classics. From Transformers and Star Wars Action Figures to Beanie Babies, the 80s had the coolest toys and games!
Enjoy browsing these 80s toy and game auctions for the perfect gifts or for your own special 80s toy collection!
$27.00
The classic electronic memory game from the 80s is back! Challenge yourself and your friends once again, as you attempt to memorize and repeat the hypnotic light and sound sequences. Now with a digital screen and built-in counter! 9" diameter. [Read more]
$11.00
Challenge your friends and bring back memories of the 80s! Game will really make you think, as you try to recall the important events of that decade before your opponents do. Answer the most questions each round to collect picture cards. The first to collect 4 cards wins! Play anywhere, anytime! Includes hundreds of... [Read more]
Hasbro Care Bears Wiggle Hugs Wonderheart Bear Toy
$24.99 $18.74
Dance and sing with this adorable plush Wiggle Hugs Wonderheart Bear toy. Your soft, sweet Wiggle Hugs Wonderheart Bear friend has the sounds and the moves to groove with you. When you press her tummy she talks and dances. She loves to wiggle while she sings, so dance with her and give her a great big hug. For ages ... [Read more]
Scarface 18" Talking Action Figure
$54.99
Scarface 18" Talking Action Figure [Read more]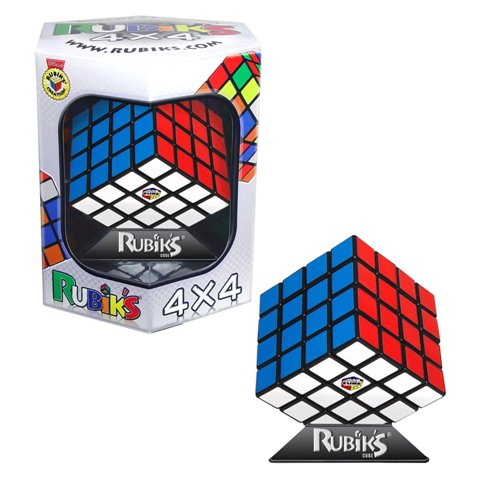 Brybelly Holdings TWMG07 4x4 Rubiks Cube
$27.57 $20.42
The super Rubiks cube. The 4 x 4 requires different moves to solve it than the original 3 x 3 cube and its more challenging! For the true Rubiks Cube aficionado. [Read more]
I am a Father and Husband. I enjoy camping and outdoor activities in Oregon, Washington and Idaho. I like sharing my hobbies and experiences with others and learning new things everyday. I enjoy sharing my thoughts about diverse topics of interests, such as solar power, renewable energy, bowling, the 1980s, theme parties and more.